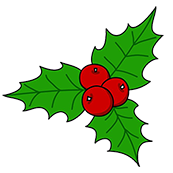 Christmas parking offer
FREE PARKING from 2 to 24 December
from 3pm Monday to Friday
automatic check out from 3pm
Location
What you need to know
Long stay - open 24 hours
6'6" (1.98m) height restriction
Pay by card or RingGo
RingGo location code 28507
Post payment available
Season tickets available
Residents season tickets available
Electric vehicle charging
Free Blue Badge parking
Free motorcycle parking
Overnight parking available
Lifts
Public toilets
Car valeting (level 1)
Charges
Monday to Saturday
| Tariff | RingGo | Pay Point |
| --- | --- | --- |
| 1 hour | £1.50 | £1.60 |
| 2 hours | £2.60 | £2.80 |
| 3 hours | £3.60 | £3.80 |
| 4 hours | £4.60 | £4.80 |
| 5 hours | £5.40 | £5.60 |
| 24 hours | £6.10 | £6.30 |
| Night rate | £1.50 | £1.50 |
Sunday
| Tariff | RingGo | Pay & Display |
| --- | --- | --- |
| 1 hour | £1.50 | £1.60 |
| All day | £2.00 | £2.00 |
Day rate
Monday to Saturday 8am - 6pm
Sunday 10am - 5pm
Night rate
Monday to Sunday 6pm - 5am
There is no need to buy an additional stay if your parking expires after 6 pm.
Free parking
Monday to Saturday 5am - 8am
Sunday 5am - 10am and 5pm - 6pm
Registering your stay
On arrival, register your stay at the Pay Point (Check In or pre-pay) or use RingGo (mobile App or phone).
Pay Points
Enter your vehicle registration number at the Pay Point and then select Check In or pre-pay. You do not need to display a ticket. You can use any Pay Point within the car park.
Pay Points accept debit/credit cards (Mastercard, Visa, Maestro). Contactless payments including Apple Pay & Google Pay can be made at each pay point. A valid payment must be authorised by your card provider.
If payment is declined, the purchase will be cancelled and a receipt stating 'not a valid ticket' will be printed. Please try again or use a different card or payment method.
CiCo - Check in Check out
Check in with a payment card.
On your return there is no need to re-enter your vehicle registration number, just tap or insert same payment card to check out.
Your debit/credit card will be pre-authorised an all-day tariff when you check in.
However, when you check out you will only be charged for those hours you have used as stated on the tariff boards.
If you experience problems checking out, firstly make sure you are using the same payment card you checked in with.
If you have further problems contact our Parking Team who will be able to check you out manually.
Pre-pay
Pay for your parking in advance using a card (as traditional Pay & Display car parks).
You do not need to display a ticket.
You do not need to check out.
RingGo
RingGo is up to 20p cheaper than machine rates.
Location code: 28507
Calls charged at local rate. Parking fees will be charged to your credit or debit card. Optional texts are charged at 20p per text.
Lifts
The 2 car park lifts are available:
Monday to Saturday 8am - 4pm
Sunday 10am - 4pm
The lifts are located by the Monson Road exit.
Electric Vehicles
Only customers registered with chargeyourcar.org.uk can use the charging bays
2 parking bays situated on Level 1, near the main pedestrian exit/lifts
Cables required for charging with a 7kW Fast charger
No charge for electricity
Parking charges apply
Max stay 4 Hours
Additional information
Blue Badge holders park for free with no time limitation. A valid Blue Badge must be clearly displayed. You do not need to register your stay at a Pay Point. Blue Badge parking bays are located on the Ground Level (use the right-hand lane at the Entrance).
Motorcycles park free in motorcycle bays, located on the Ground Level.
Toilets are open:
Monday to Saturday 8am - 6pm
Sundays 9.30am - 4.30pm
The height restriction is 6'6" (1.98m). If your vehicle exceeds the height restriction please contact us for advice. In most cases your vehicle can be accommodated in an alternative parking area.
Please be aware there is a 5mph speed ramp at the Exit.